Java Bloggers Meet at Hyderabad to Celebrate 20th Birthday of Java, Hosted by Oracle
This is not a technical article 🙂 this is regarding an event hosted by Oracle on 13th June 2015 at Oracle office, Hyderabad. Couple of days back I got an invitation to attend this event, initially I thought it's a spam mail, but later I realized that it's an official invitation from Oracle 🙂 Woww and finally I got a chance to attend this event, really its an honor.
Few other Java bloggers were also attended the event.  It's really a pleasure to meet all of them in a single place.  The event started with the speech by Mr. Sanket Atal, Group Vice President, India R&D and followed speech by Mr. Debraj Dutta, a winner of Oracle IOT challenge, who demonstrated 'Bot-So' robot which will capture the pictures and uploads them into Google Drive and will share then on Twitter.
Finally we cut a cake to celebrate the Java's 20th birthday. At the end of an event we all were given a nice bag 🙂
Really the event was greatly organized; here are some pictures of the event.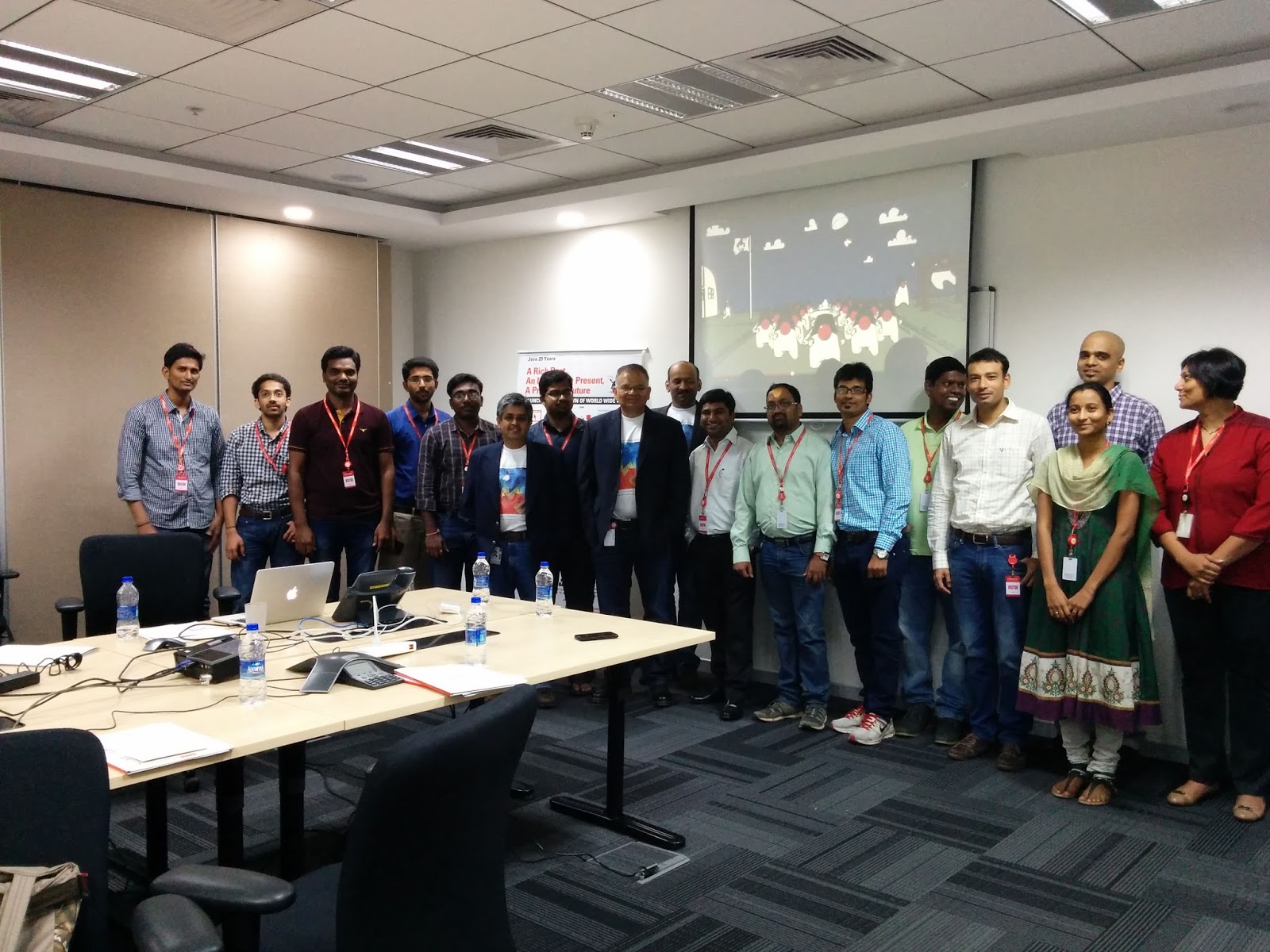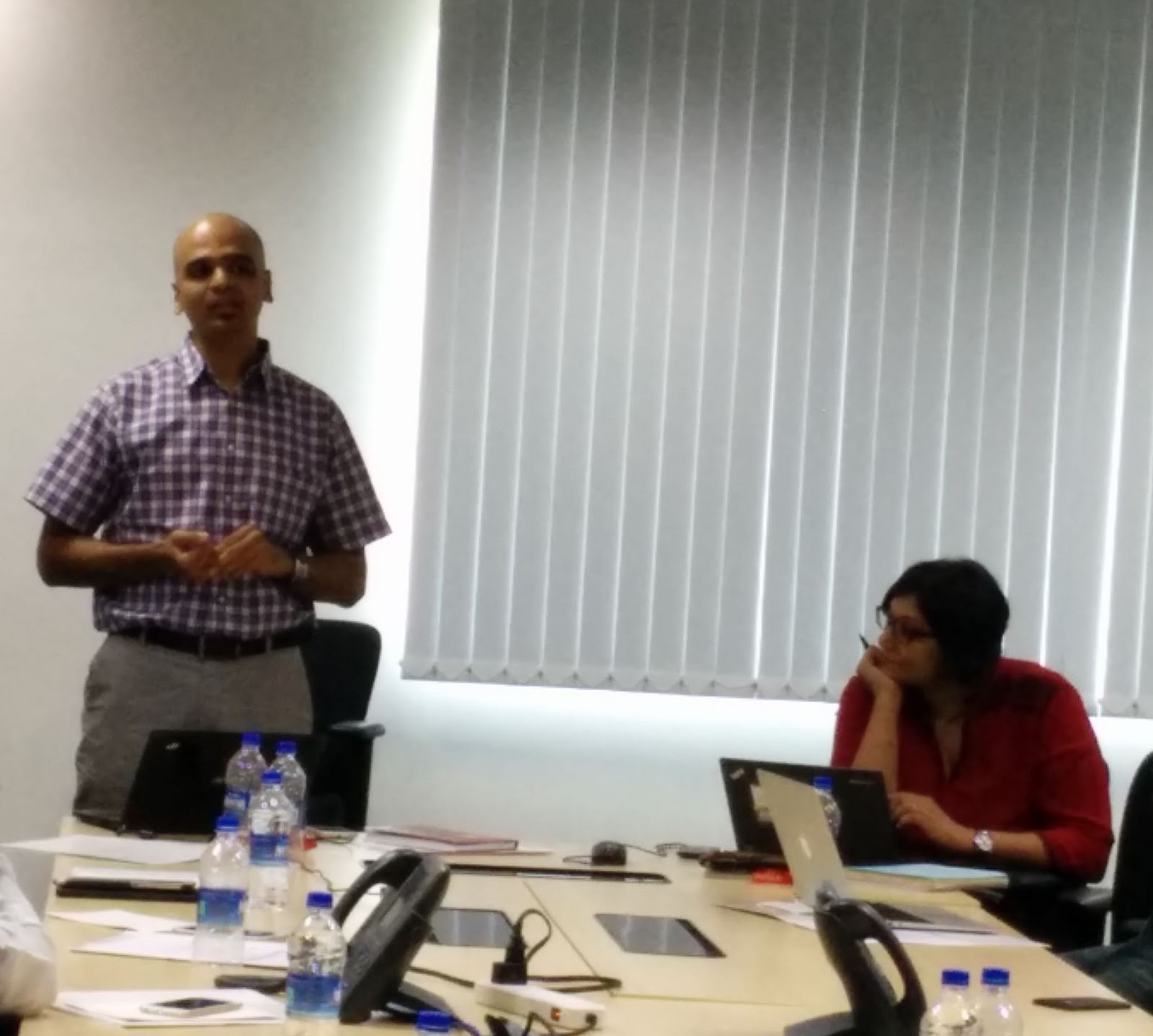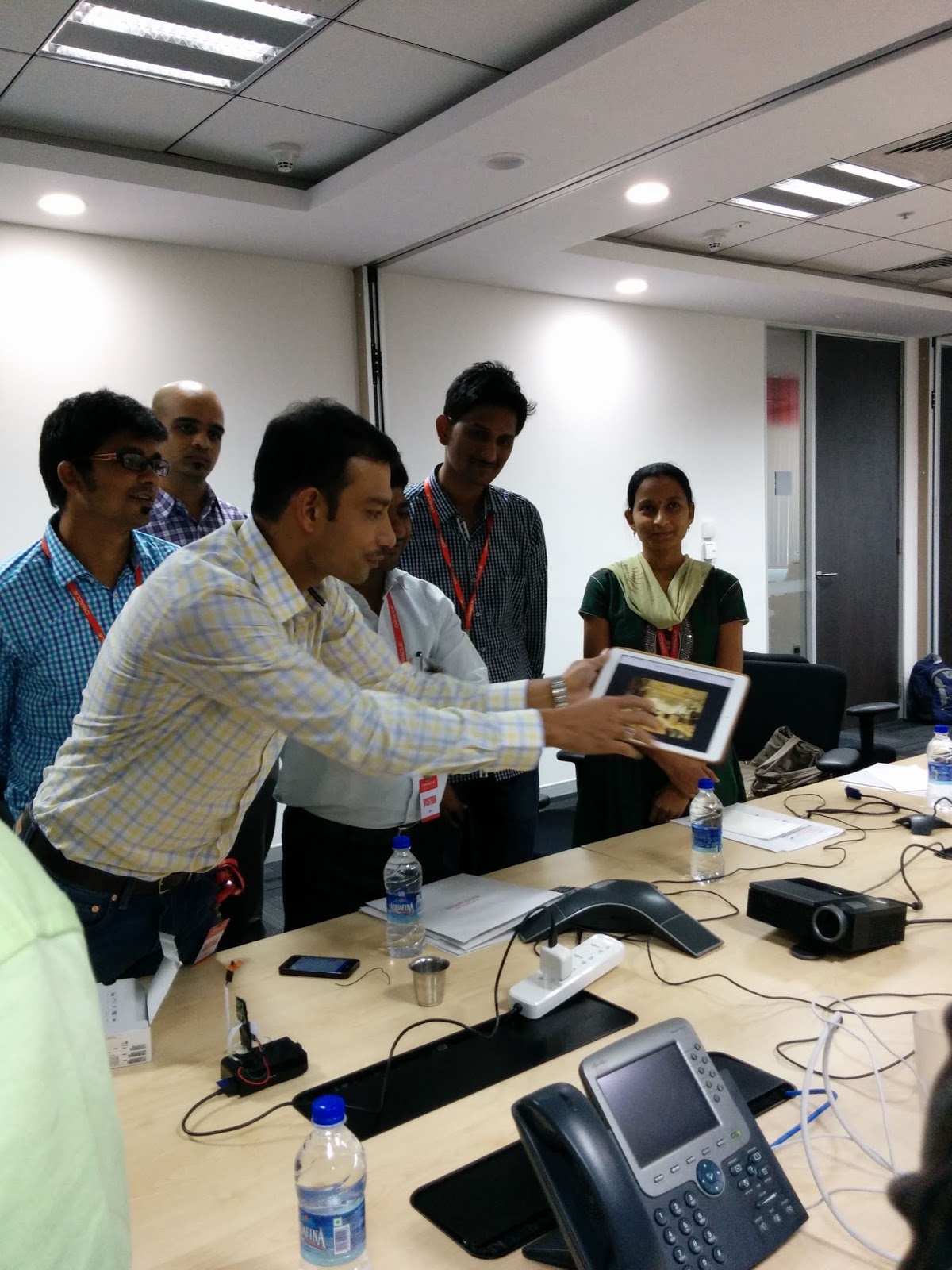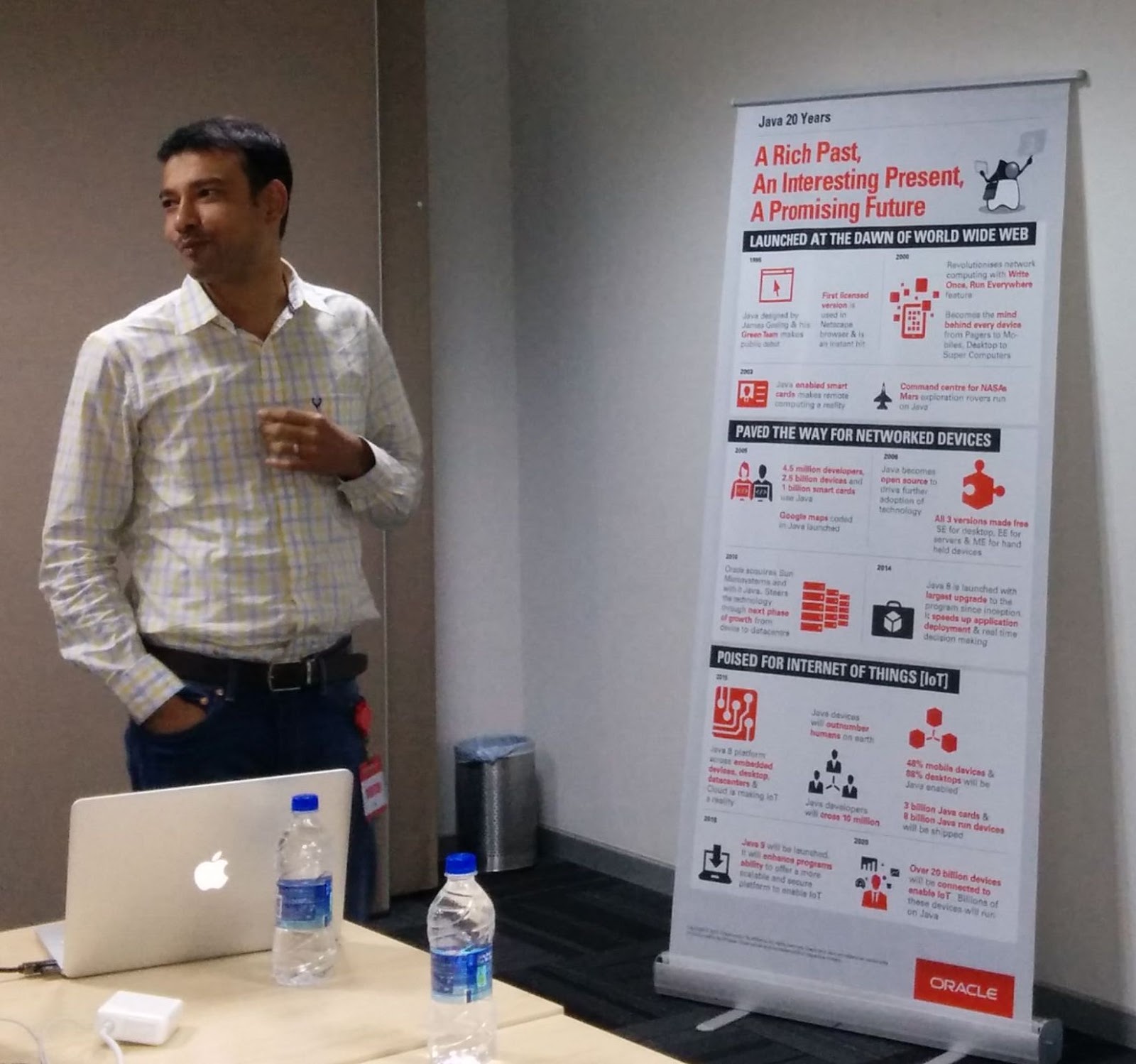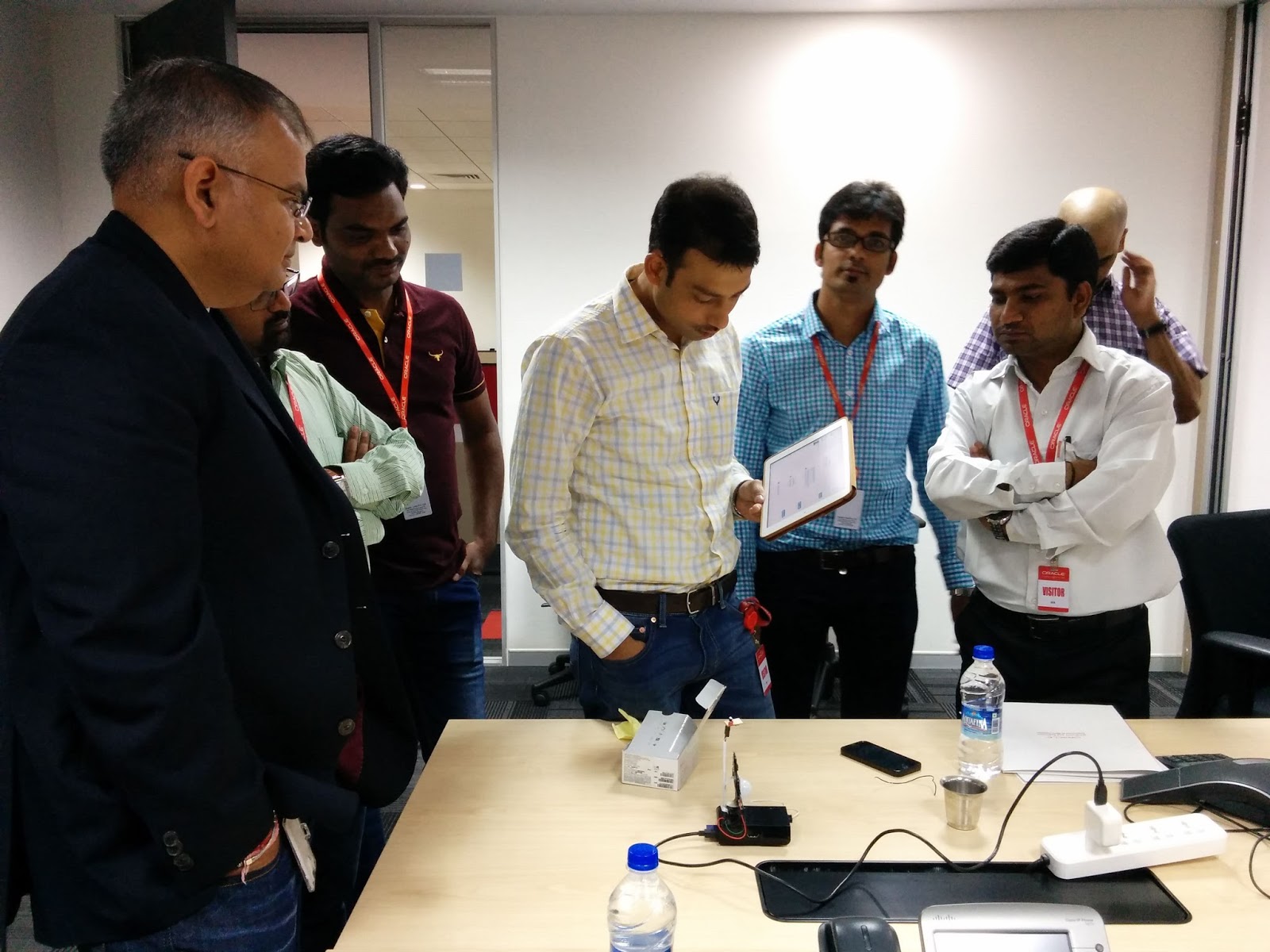 ​ ​​
::. About the Author .::