Spring Boot – Introduction Tutorial ( Don't Miss )
Spring Boot is a framework developed on top of core spring framework. The main aim of Spring Boot is to let developers to create spring production grade applications and services with very less effort. Did you remember, what it takes to create real-time spring applications? It includes writing many XML configurations, server setting, adding dependencies…etc. But with spring Boot we can avoid all these boilerplate code, writing XML configurations and annotations. We can create a real-time production ready applications with in minutes.
Spring Boot comes with inbuilt server, we no longer have to use any external servers like Tomcat, Glass-fish or anything else, so don't need to deploy WAR files 🙂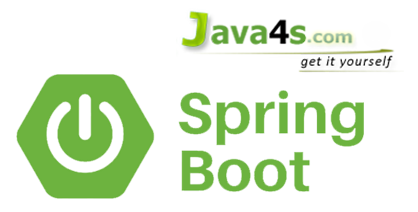 So, as I said main advantage of Spring Boot is, we can create spring based applications easily in very less time, without need of any XML configurations. The main disadvantage is, it will be little tough to migrate existing spring enterprise applications to Spring Boot.
Remember, we have to use either Maven or Gradle build tool to work with Spring Boot. Just don't worry, I will explain about the Maven/Gradle configurations while giving the example and one more thing is, Spring Boot provides command line interface tool to develop/test the Spring Boot applications from the command prompt easily.
Friends, I will explain all Spring Boot concepts as easy as I can, but while you are reading just don't skip any article as each article will have dependency with its previous article. Believe me, you can finish Spring Boot tutorials with in less than an Hour for sure, happy learning 😉
​ ​​
You Might Also Like
::. About the Author .::